MagFed Only Games
MilSim Paintball has a new home
MagFed Only Games are here!
Get exclusive MagFed Only action at Crusader Paintball. We are proud to announce we will host a monthly MFOG starting in 2017. These games will be the 3rd Saturday of every month, starting January 21st. Featuring FirstStrike Rounds, exclusive missions and scenario-style games, new props, and a dedicated safe zone for all day play, get your fill of tactical action with other serious MilSim players.
Entry to these events is $25.00, the same as our Walk On Field Fee. Air Pass up to 4,500psi / 90ci is included. Walk On Paint Discount will be applied; $13.00 / 500 rounds Field Grade, $15.00 / 500 rounds High Quality, $17.00 / 500 rounds Tournament Grade (Normally Valken Graffiti, the choice of MagFed players worldwide). Play is from 10am to 4pm, registration opens at 9am.
Dates of Events:
January 21st
February 18th
March 18th
April 15th
May 20th
June 17th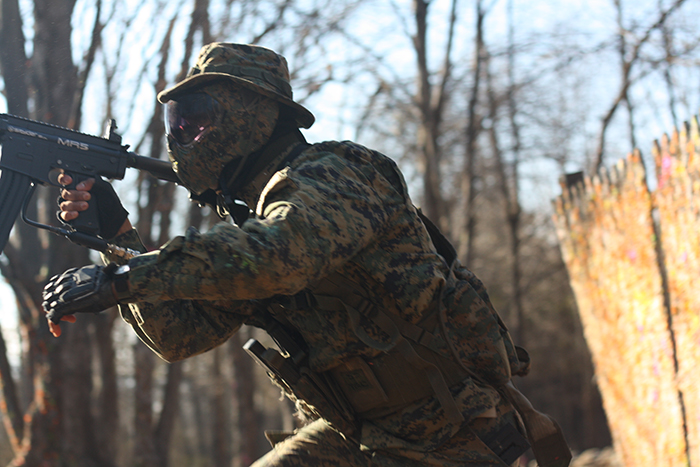 What is MFOG?
MFOG means "Magazine Fed Only Game". This describes the type of equipment to be used in the games; typically 'standard' size magazines, but NO hoppers permitted. These games take more communication, patience, and skill to be a successful player. Generally speaking there are more complex objectives in these games, which means most regular players are more experienced.
What about Pumps or Limited Ammo Hoppers?
Not everyone can have both a traditional-feed paintball marker AND a magfed setup, so it isn't uncommon to permit traditional gear in MFOG. Therefore, Pump players ARE permitted, provided they are using a 50 or 10 round hopper (available in the ProShop for those who need one).
Do you have rentals?
At this time, we do not have rental 13ci/3000psi tanks, limited ammo hoppers, pump or magfed markers for rental. We hope to do so sometime in the near future!